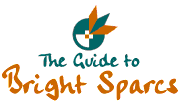 How to locate a person


If you know the name of the scientist you want more detail on, then the easiest way to locate information on that person is to browse directly through the Bright Sparcs alphabetical listing. For example, to find the naturalist and science broadcaster Crosbie Morrison, just click on the letter 'M' in the alphabetical listing. Doing this will take you to the listing of all the 'M' entries in Bright Sparcs. Then, scroll through the list until you reach the entry for 'Morrison, Philip Crosbie (1900-1958), Naturalist & Science broadcaster'. Clicking on this hyperlink will take you to the Bright Sparcs listing and the related Online and Archival Sources.

The other way to find a person's details is to use the Bright Sparcs Search facility. Into the Structured Search form provided, enter the information that you do know about the person, such as whether they are male or female, Australian or not Australian, details of their name (if you know part of it), their research field or approximate date of birth. Then submit your query and Bright Sparcs will do the rest!

If you have followed all the instructions above and still cannot find the person you are looking for - don't despair! We are constantly entering new information to Bright Sparcs and entries have not been completed for every single scientist in Australia's history - it's a huge job!

Please email us the details that you DO know about the scientist, such as their name (or part thereof), career details, dates of their work, etc. Even just their name is a start! We will do some further research and then add the details to Bright Sparcs. By doing this, you will be helping us to keep expanding Bright Sparcs and thus make a better resource for everyone!
---
Published by the Australian Science Archives Project on ASAPWeb, 2 January 1997
Comments or corrections to: Bright Sparcs (bsparcs@asap.unimelb.edu.au)
Prepared by: Denise Sutherland and Elissa Tenkate
Updated by: Elissa Tenkate
Date modified: 19 February 1998
---