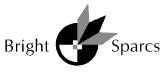 Summary Sheet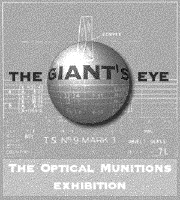 In 1939 the simple glass lens was described as 'the giant's eye of modern mechanised warfare, without which armies would be practically blind.'(1)
Binoculars, cameras, range finders, telescopes, periscopes, bomb and gun sights are just some of the optical munitions (military optical devices) that were required to fight the Second World War.
At the outbreak of the Second World War, Australia recommenced manufacturing its own weapons.
High-powered weapons were of little use unless you could aim them accurately.
As weapons began to roll off the production line, it was realised that gunsights promised from Great Britain were not coming.
Great Britain was the only supplier of optical munitions to Australia. There was no Australian precision optical industry to fill the gap.
Scientists contributed to the war effort in many ways.
Australia's leading physicists were gathered to work on the problem. Hartnett met with Professor Laby and other interested physicists in Melbourne on 26 June 1940. At this meeting, the Optical Munitions Panel (OMP) was formed.
The Optical Munitions Panel was based at the University of Melbourne, and headed by Professor Laby.
The Optical Munitions Panel's task was to find out how to make optical glass, design the optical munitions, and advise Hartnett on the best way to manufacture optical munitions using Australian resources.
Considerable obstacles faced the Optical Munitions Panel: no local supply of optical glass; few workers skilled to work the glass; and little of the required equipment.
Optical glass is hard to form, expensive to produce, and requires extraordinarily high temperatures to melt the ingredients, which include high grade, iron-free silica (sand), calcite (for lime or calcium oxide), zinc oxide, lead oxide, soda ash, potassium nitrate, hydrated alumina, borax and boric acid. Optical glass must be absolutely flawless, completely transparent and able to be ground into shape.
Aeolian sand is considered one of the best types of sand for making optical glass and, fortunately, Australia had a domestic source of this essential ingredient at Botany, in Sydney.
Britain estimated that it would take Australia four (4) years and A£1,000,000 to produce optical glass.
Led by Professor Hartung and ACI, Australia overcame all obstacles to produce the first sample of locally-made optical glass by December 1940, in under six months and at an estimated cost of approximately A£68,000 - much less than the pessimistic British estimates!
Scientists, technical workers, students, and even a number of war internees - men and women alike were gathered to the Optical Munitions Panel. Many of them remained in this industry at the end of the war.
The Optical Munitions Panel's membership included representatives from government, defence forces, universities and industry.
The Optical Munitions Panel directed the optical munitions work of over twenty-five (25) organisations - including government laboratories, Australian universities, industrial firms, and other research organisations.
L.J. Hartnett, T.H. Laby (University of Melbourne) and R. vdR. Woolley (Director of the Commonwealth Solar Observatory) were instrumental in the Panel's formation and subsequent success.
Australia gained a world-wide reputation for producing high quality optics. However, the Australian optics industry was discontinued after the war.
The discontinuation was a result of the decentralised nature of the Optical Munitions Panel's work, combined with the Australian Government's failure to investigate the establishment of an optics export market, and the scientists' own desires to return to their pre-war activities.
The Optical Munitions Panel's work had far-reaching effects. Science, particularly physics, increased in prestige after the war, and the Government decided to include a Physics Department in the Australian National University.
The Commonwealth Solar Observatory (now Mount Stromlo Observatory, in Canberra) established first-class workshops and a growing reputation in optical astronomy.
In total, forty-three (43) different types of optical instruments were produced, the number of items produced ran to well over 26,000, and over 17,000 binoculars were reconditioned.
The Optical Munitions Panel held its final meeting in November 1945.
Through the work of the people involved with the Optical Munitions Panel, the strength of Australia's intellectual resources was proven, not only to the world, but also to Australians.
(1) H.C. McKay, 'Magic eyes of war and peace', Smith's Weekly, 18 November 1939, p. 13.

---

Created by Denise Sutherland for
Bright Sparcs: http://www.asap.unimelb.edu.au/bsparcs/
Published by the Australian Science Archives Project on ASAPWeb, 30 June 1997
Comments or corrections to: Bright Sparcs (bsparcs@asap.unimelb.edu.au)
---