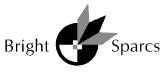 Find-a-Word
Australian Women Scientists
The names and words listed below can all be found in this Find-a-Word.
The words run in straight lines in all directions, and some letters are used more than once.
The eleven letters left unused after the puzzle has been completed will
spell the name of a ground-breaking female Australian scientist.