---
c.1905 - 1993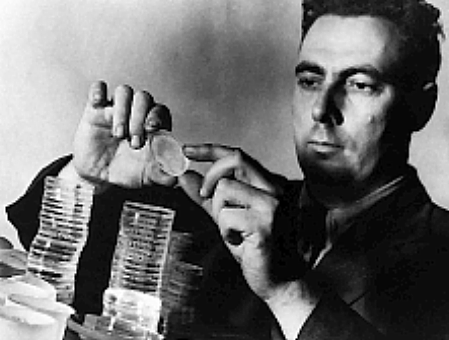 Prior to the Second World War, Syd Elwin was a lecturer in manual training at the Sydney Teachers' College and a keen amateur astronomer. R. v.d.R. Woolley brought him to the Commonwealth Solar Observatory to assist in the optical munitions work being undertaken there.
Elwin was one of the few men in Australia with experience in optical glass. He had taught himself skills in optical glass working, and these skills became very useful in the optical workshop at the CSO. Elwin and F. Lord worked together to establish a sophisticated workshop. They undertook experiments on the production of optical surfaces, making a wide range of lenses and prisms.
Many Australian firms were involved in the manufacture of optical munitions, and someone was needed to train their staff. Elwin's teaching experience was invaluable, and technicians from contracted industrial firms were constantly coming through Lord and Elwin's workshops to learn their advanced techniques. He also conducted courses in techniques of glass working and the theory of applied optics.
Elwin was older than most others who were at the CSO during the war. He was also used to working alone and found it quite difficult to join forces with the other workers and various rivalries existed. Eventually Elwin made friends at the Observatory, and even played one of the four piano parts in Beethoven's Pastoral for eight hands (the other pianists were J. Dooley, Woolley and Woolley's wife, Gwyneth).
---







---
Published by the Australian Science Archives Project on ASAPWeb, 30 April 1997
Comments or corrections to: Bright Sparcs (bsparcs@asap.unimelb.edu.au)
Prepared by: Denise Sutherland and Elissa Tenkate
Updated by: Joanne Evans
Date modified: 4 January 1999
---

Top | Bright SPARCS | ASAPWeb