---
---
Roger Wolcott Richardson 1930-1993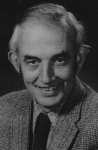 By G.I. Lehrer
---
This Biographical Memoir contains many mathematical formulae which do not translate well into HTML. To access the full and accurate Biographical Memoir, please view the PDF file of this paper.
---
G.I. Lehrer, Centre for Mathematics and its Applications,Australian National University, A.C.T. 0200.

---
This memoir was originally published in Historical Records of Australian Science, vol. 11, no. 4, December 1997, pp. 551-62.
---
Published by the Australian Science Archives Project on ASAPWeb, 8 April 1998
Comments or corrections to: Bright Sparcs (bsparcs@asap.unimelb.edu.au)
&copy Australian Academy of Science
Prepared by: Elissa Tenkate
Updated by: Elissa Tenkate
Date modified: 8 April 1998
---
[ Top of page | Bright Sparcs Home | Biographical Memoirs List | ASAPWeb ]