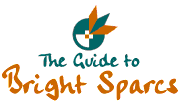 How to go further afield


If you are undertaking research and need to access the actual archives of a scientist, check out their Bright Sparcs Archival Sources listing. The Archival Sources listing will tell you the contents and location of the scientist's archival records, as well as the viewing conditions or restrictions placed on the records (if any).

For further information on the archival collections of a scientist, the Directory of Archives in Australia can give you more information on the archives you would like to visit, including the address, a contact phone number, opening hours, and conditions of use, among other things.
---
Published by the Australian Science Archives Project on ASAPWeb, 2 January 1997
Comments or corrections to: Bright Sparcs (bsparcs@asap.unimelb.edu.au)
Prepared by: Denise Sutherland and Elissa Tenkate
Updated by: Elissa Tenkate
Date modified: 19 February 1998
---