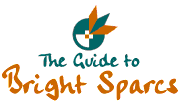 Other services connected with Bright Sparcs


Bright Sparcs is part of ASAPWeb, one of the principal sites in the world for information on the history of science, technology and medicine.

From Bright Sparcs you can link to the WWW Virtual Library for the History of Science, Technology and Medicine, which provides hundreds of links to information resources in these fields. Or why not go to the Directory of Archives in Australia which provides access to information on over 400 archival repositories around Australia.

The Australian Academy of Science has a lot of information about science in Australia. It's award-winning NOVA: Science in the News site is especially interesting.

ASAPWeb also provides a virtual home for a number of Australian scientific, technical and medical societies, including:
Australian Society of Archivists

Science Technology & Medicine Archives (STAMA)

Health and Medicine Museums

Australasian Association for the History, Philosophy & Social Studies of Science

Australian Academy of the Humanities

Australian of Science Communicators

International Federation of Associations for the Advancement of Science and Technology (IFAAST)

National Scholarly Communications Forum

The Humboldt Scientific Locality Index
There are many other resources available through Bright Sparcs and ASAPWeb.
Go ahead ... explore them to discover more!
---
Published by the Australian Science Archives Project on ASAPWeb, 2 January 1997
Comments or corrections to: Bright Sparcs (bsparcs@asap.unimelb.edu.au)
Prepared by: Denise Sutherland and Elissa Tenkate
Updated by: Elissa Tenkate
Date modified: 19 February 1998
---