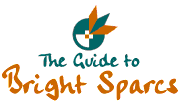 Exhibitions to explore


Bright Sparcs now features on-line exhibitions! Bright Sparcs exhibitions are listed under the Index, and focus on particular topics and comprise detailed information and a variety of related images. Text versions can be down-loaded easily.

The Optical Munitions Exhibition is Bright Sparcs' biggest online exhibition: it contains photographs from the Australian War Memorial archives and over 17,000 words about the work of Australian physicists and the Optical Munitions Panel during the Second World War.

Other people, organisations and topics are also explored through Bright Sparcs exhibitions, including Amalie Dietrich a German naturalist who helped introduce Australia's natural wonders to Europe. An exhibition on the work of the Pasteur Institute in Australia is currently being developed.

Sir Mark Oliphant and Pasteur in Australia are our latest exhibition additions. You can find out about their work and try to understand the atomic physics associated with Oliphant's work or learn about Pasteur's Anthrax Vaccine (with online illustrations and diagrams).

Many other exhibitions are planned for Bright Sparcs, so bookmark us and come back every month or two to check out the new additions.
---
Published by the Australian Science Archives Project on ASAPWeb, 2 January 1997
Comments or corrections to: Bright Sparcs (bsparcs@asap.unimelb.edu.au)
Prepared by: Denise Sutherland and Elissa Tenkate
Updated by: Elissa Tenkate
Date modified: 19 February 1998
---