Coming to Grips with Cataloguing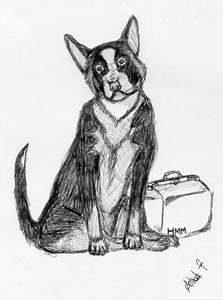 Where to begin with cataloguing? How much information should you record about each object in your collection? What computer database to use? What do you do if you don't have computer facilities? These are the questions that NSW members of HMM looked at their cataloguing workshop in June 1997.
The intention of this day-long workshop was not only to assist participants, but to make recommendations for other health and medicine custodians who are tackling the job of cataloguing their collections. Des Beechey, the Manager of Registration Services at the Powerhouse Museum led the workshop which was attended by custodians of several quite different health and medicine collections.
continued next page...
IN THIS ISSUE
Coming to grips with cataloguing
Around Australia - museums, exhibitions
Medical Museums Association (North America)
Conference Chatter
Please use the navigation buttons to scroll through the articles: