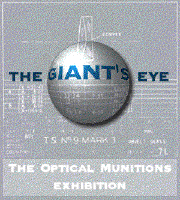 The Optical Munitions Panel headed the incredible effort of Australian physicists, universities, laboratories and industrial firms during World War II. Against all the odds, an Australian optics industry was created, from nothing, in less than a year! It is an inspiring story, one that clearly demonstrates our intellectual resources. It is a story that all Australians can be proud of.
This study unit provides the basic details about the work of the Optical Munitions Panel. The article, summary and glossary sheets and puzzles are a start for a unit of study, but to find out more, explore the Optical Munitions Exhibition.
---
Copyright
Unless otherwise stated, any of these materials may be copied in whole or in part for use in non-commercial organisations worldwide, provided that the source is acknowledged by the inclusion of the ASAP and Bright Sparcs logos and URL (http://www.asap.unimelb.edu.au/bsparcs).
Under no circumstances may copies be sold, however, without prior written permission from
Australian Science Archives Project (ASAP).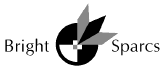 ---
Printing
These pages are designed to be printed out and copied for use in the classroom. The Summary and Glossary sheets will fit on one A4 page each if printed at 60% reduction. The Puzzles will fit on one A4 page when printed at 75% reduction.
If you have any questions, suggestions or ideas which you would like to see featured here,
please email us.

Top of Page

---
Published by the Australian Science Archives Project on ASAPWeb, 8 May 1997
Comments or corrections to: Bright Sparcs (bsparcs@asap.unimelb.edu.au)
Prepared by: Denise Sutherland
Updated by: Elissa Tenkate
Date modified: 19 February 1998
---