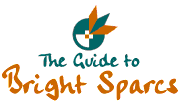 How to search Bright Sparcs

The Bright Sparcs Search facility can be used to find scientists from a particular field, even if you don't know the name of the person you are searching for. There are two types of searches available in Bright Sparcs.


Structured Search

The first is a Structured Search where you enter your query details into a form. Information such as Male/Female, Australian/Not Australian, Surname, First Name, Scientific Field and Born Between details can be specified. Once you have filled in the details you are interested in finding more about, click on 'Submit Query' and Bright Sparcs will do the rest!

If you would like to start your search over again, click on 'Reset Form' and the Structured Search form will be cleared, ready for re-use.

For Example: To find the six entries for Australian women chemists, enter the search criteria: 'female', 'Australian' and Scientific Field 'chemist'. This search will result in a list of six names, from which you can directly link to the scientists' Bright Sparcs entries.

Please remember that Bright Sparcs entries cover deceased or retired scientists, and only some currently active researchers. There are obviously many more than six Australian women chemists nowadays!
Note: if you are entering more than one word in the Scientific Field, (for example, if you are searching for 'Museum Curator'), include an 'and' between each word (so the field would read 'Museum and Curator', NOT 'Museum Curator').


Concept / Keyword Search

The second type of Bright Sparcs search facility is the Concept / Keyword Search. This is a more flexible search and you can enter any words that you would like more information about.

The Concept / Keyword Search does not allow you to specify fields (as you can in the Structured Search). Instead, it gives you a broader scope and searches across all fields in the Bright Sparcs database. Thus, a Concept/Keyword Search allows you to locate information on universities, countries of birth, Australian states, titles and so on. (Don't forget to use 'and' to separate words in your Concept / Keyword Search.)

Then click on 'Excite Search'. Bright Sparcs will provide you with a list of items which match your query. Scores with a red icon will match your search words best, and the percentage next to each item indicates the level of confidence in this match. The higher the percentage, the more likely it is to be what you're looking for.


Example of the differences between the two search mechanisms

If you do a Structured Search for Male Australian Entomologists, you should get fifty-three returned entries (as at 9 December 1997). (Note: Bright Sparcs has a maximum number of results default set at '50', and it will warn you if your search results have been cut off at a smaller number. You will then need to set the 'maximum number of results' to a larger number, say 100.)

In a Concept / Keyword Search, you cannot specify male or female, but you can search for many other things. For example, if you search for 'Entomologists and NSW', you search will result in a list of twenty entomologists who were born or worked in New South Wales. (Note: For a Concept / Keyword Search, twenty listed results is the default limit.)
---
Published by the Australian Science Archives Project on ASAPWeb, 2 January 1997
Comments or corrections to: Bright Sparcs (bsparcs@asap.unimelb.edu.au)
Prepared by: Denise Sutherland and Elissa Tenkate
Updated by: Elissa Tenkate
Date modified: 19 February 1998
---